On 9th February, an annual children's conference took place in Bristol, held by St. Johns Chambers which is designed to update lawyers and the legal profession on a wide range of topical issues regarding their professional lives.
DNA legal were invited to provide a detailed talk on the new critical updates in the field of forensic toxicology, including an update on the importance of drug and alcohol testing in the family court. St John's Chambers is one of the largest barristers' sets in the South West, with over 80 members including seven silks, specialising in all major areas of law.
Dr. Salah Breidi, head of toxicology at DNA Legal, spoke to many people throughout the day, including practitioners in the field of child law, barristers, lawyers and professionals working within the family justice system, regarding the importance to what they do, and how our field of work impacts people's lives on a day to day basis.
Through representing the values of DNA Legal, Dr. Breidi explained the recent challenges that are faced within forensic toxicology throughout the family court. Did you know that there have been key changes in the way hair segmentation for alcohol?
This went on to highlight what can affect and/or cause a false positive and false negative result and how this can be avoided by their clients; this information is highly important to legal professional so they are able to advise their clients accurately, and support them in any way possible.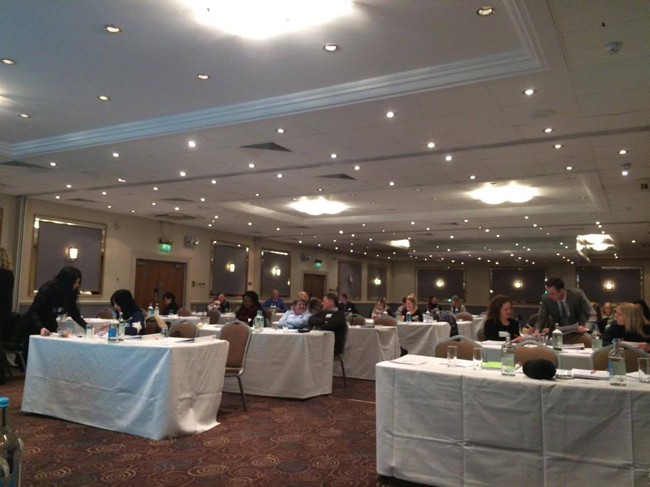 A number of the attendees at Dr. Breidi's presentation, expressed how they regularly use DNA Legal for their drug and alcohol cases and said that they couldn't recommend DNA Legal any more than they already do.
DNA Legal are very user friendly, approachable. They respond promptly and have much less of the bureaucracy of other testing companies.

Derek McConnel, South West Law
DNA Legal can help you secure the correct, and most accurate testing for all your first-time cases, every time. Interested in a personalised presentation or CPD event from DNA Legal? Contact us on info@dnalegal.com or 020 3199 7407 for more information.