What is EtG?
Ethyl Glucuronide (EtG) is a direct biomarker and is specific to alcohol; meaning it is only produced in the presence of alcohol. EtG is mainly incorporated into the hair and nails from the bloodstream via the hair bulb (for hair) and via the nail bed and nail root (for nails). This makes EtG is robust substance to test, for alcohol consumption behaviors, in both nails and hair. 

What is FAEE?
Fatty Acid Ethyl Esters (FAEE) is another alcohol marker that can be used to test the alcohol consumption. FAEE are a group of substances that are produced in response to the consumption of ethanol (alcohol). FAEE are incorporated into the hair mainly through sebum steadily produced by the sebaceous glands attached to every hair root. FAEE are not found in nails, as there are no sebaceous glands attached to nails. FAEE is an excellent marker to test in hair.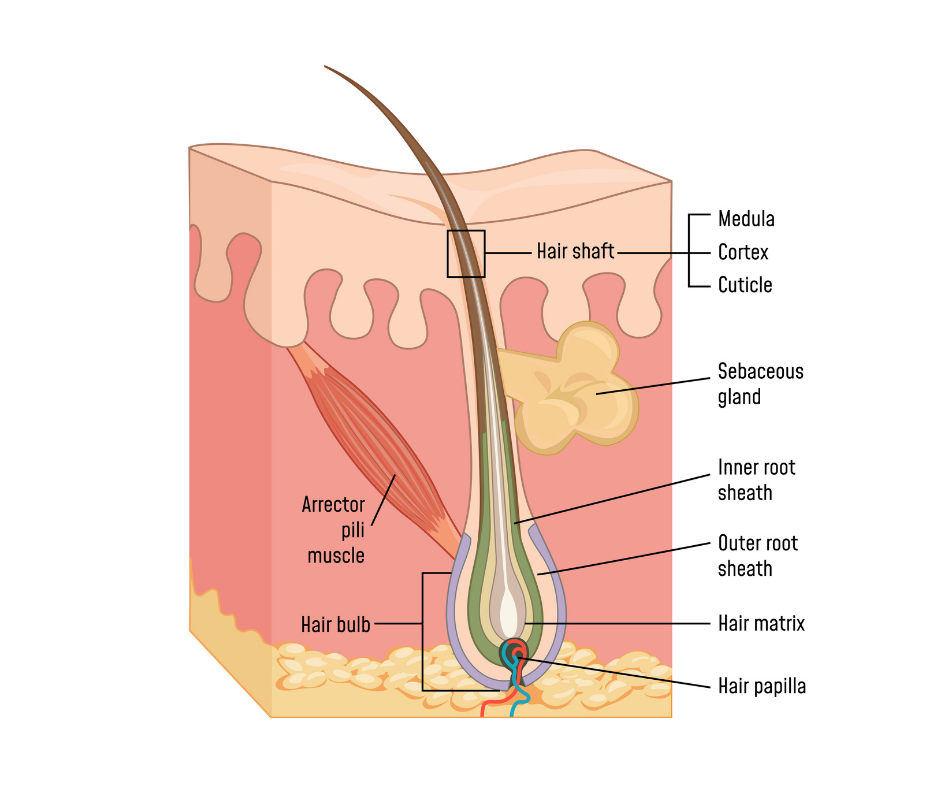 The four FAEE markers tested are ethyl myristate, ethyl palmitate, ethyl oleate and ethyl stearate. These are proven to be a good estimate of an individual's drinking habits. In addition, in 2016, a new recommendation of the consensus of the Society of Hair Testing was accepted for the alcohol marker FAEE. The new revision advised that the concentration of ethyl palmitate (EtPa) can be used autonomously for the interpretation of excessive alcohol abuse and abstinence instead of the total concentration of all the four esters: ethyl myristate, ethyl palmitate, ethyl oleate and ethyl stearate.
What Markers can be Tested in Hair and Nails?
Head hair - EtG and FAEE/EtPa
Body Hair - EtG and FAEE/EtPa (However, due to the potential FAEE contamination in body sweat, it is recommended to only test body hair for EtG)
Nails - EtG
Why do we Recommend Testing Both EtG and FAEE in Head Hair?
The amount of Etg detected is affected (decreased) by the use of chemical treatment (hair dye), whereas FAEE is less susceptible to the use of hair chemical treatments. On the other hand, FAEE can be elevated (increased) by the use of alcohol containing hair products such as hair sprays and lotions, whereas EtG is not affected by the use of these products. As a result of this, and to limit the mis-interpretation due to false positive or negative results, it is recommended to test both alcohol markers to increase the accuracy of interpretation.
If chemical treatment is extensive, we may recommend a matrix change to body hair or nails. 
Can You Segment Hair When Testing for Alcohol?
These biomarkers are incorporated in the hair through deposition via blood vessels or via sebum secreted from the sebaceous glands. Unlike hair drug testing, due to the degree of metabolite migration in the hair, the Society of Hair Testing (SoHT) recommends only to perform segmentation in an EtG test for two 3-month periods (0-3cm then 3-6cm). The SoHT also advises that FAEE is not to be segmented at all, only an overview of the whole period.
Both these tests provide a history of alcohol abuse covering the previous 3 or 6 months depending on the length of head hair available (3cm for 3 months, and 6cm for 6 months). For participants who have less than 3 cm of hair the results must be interpreted with caution and the predetermined cut-off levels may not be relevant.
Detection Windows for Alcohol

EtG and FAEE/EtPa SoHT Cut Off Levels